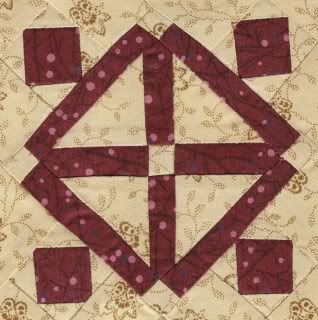 That pretty much decribes my progress on both my Dear Jane and Dutch Treat quilts. I'm trying to get at least one block a week done on both.
Here's my Dear Jane for last week. I-13 Sweet Harmony. It doesn't have the frame like the original but I like this variation from the book better.
I made this Dutch Treat block called Silver Bells last week: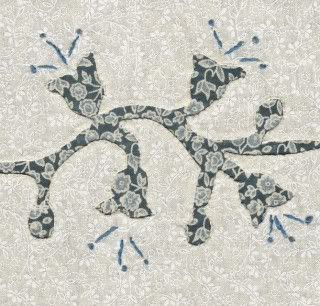 And this simple one called Tulip last night.